This year at STAKKS we have decided to give you a whole new range of Christmas drinks to choose from! All of our drinks are freshly made to order and these ones have little festive sprinkle of glitter ….
Introducing: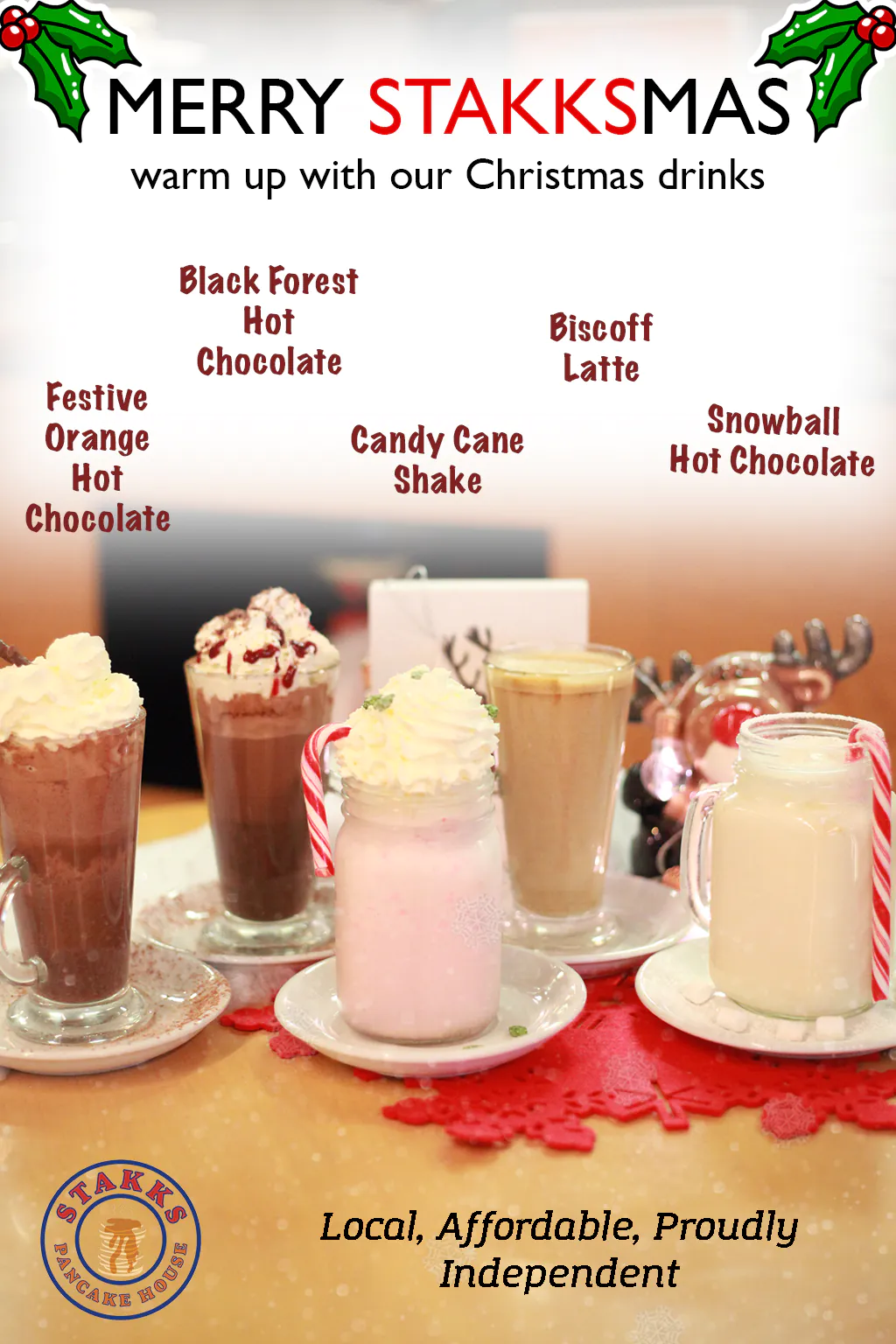 We have 5 brand new specials including:
Festive Orange Hot Chocolate – £3.45
Served with Orange Matchstick
Xmas Black Forest Hot Chocolate – £3.45
Topped with mixed berry coulis and crushed flake
Candy Cane Shake – £4.99
Made with real ice cream and topped with candy cane and festive sprinkles
Biscoff Latte – £2.95
Our famous LaVazza coffee with Biscoff and served with a Biscoff biscuit
Snowball Hot Chocolate – £3.95
Made with fresh ice cream and Belgium white chocolate and served with a candy cane
So there you have it! See if you can try each one during the festive season …..
Find out Facebook page here for all the updated info: https://www.facebook.com/stakks.co.uk/