This winter at STAKKS we have two brand new Festive STAKKS to offer you. One meat, and one Vegan to cater to all.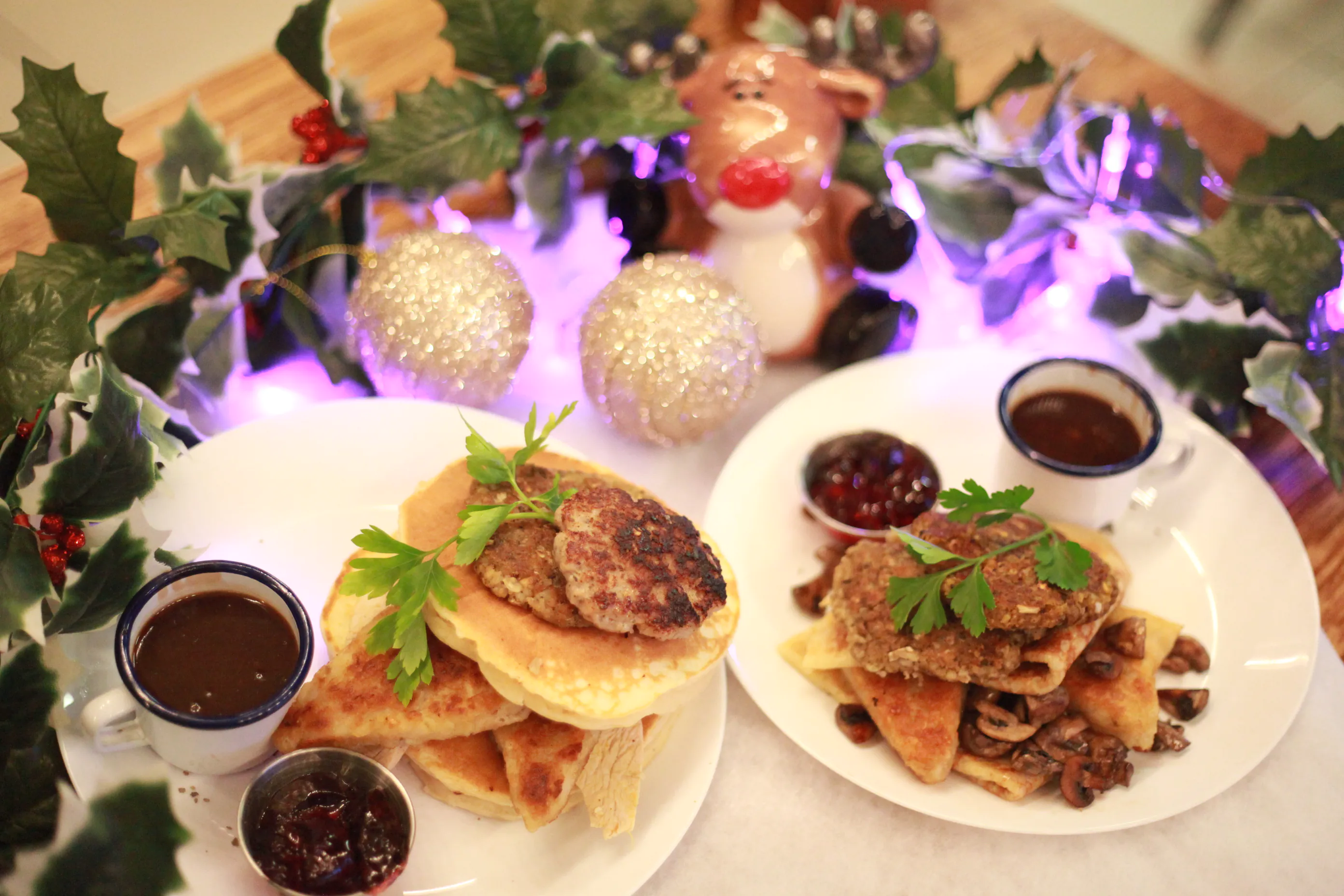 Our Christmas Vegan STAKK:
£7.99 – Stakks handmade Chestnut & Mushroom pattie, Sage & Onion stuffing, Hashbrowns, Mushrooms, Served with Redcurrant jelly and Onion gravy
The NEW 2017 Christmas STAKK!
ALL THIS: Roast turkey, Sausage pattie, Sage & Onion Stuffing, Hashbrown, Redcurrant jelly, Served with gravy for just £7.99
All served right up until the 25th December!