This January 2020, we are challenging you to eat more consciously with FIVE, yes FIVE new Vegan STAKKS for you to enjoy! (That's a whole month of new treats on a Sunday if you want to try them all …..)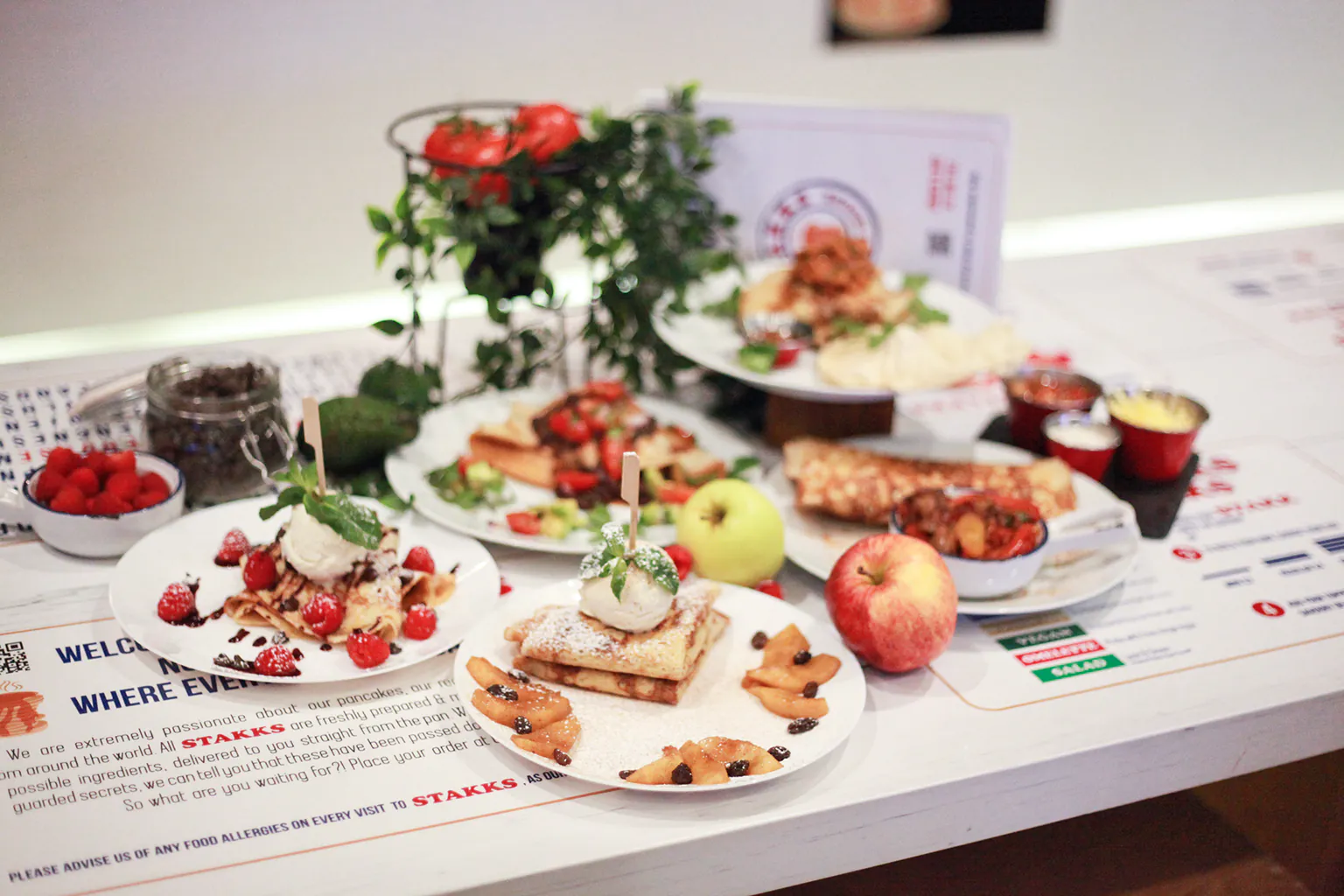 As well as having our famous vegan menu (see here) we have added some new dishes to encourage you to try plant based. Now plant based sometimes puts people off, so they are basically super tasty guilt free, dairy free pancakes with super tasty natural toppings!!
????Black Bean & Avocado STAKK ⠀£7.49
????Indian Tikka Masala STAKK⠀£8.49
????Vajitas (Vegan Fajitas) STAKK⠀£7.99 (two to share £15)
????Dutch Apple STAKK ⠀£6.99
????Raspberry & Chocolate STAKK⠀£7.49
If it's all a little too much though, add a chicken breast to your savoury STAKK? But we really don't think you'll need it!!
Pop in This January and encourage your friends to eat a plant based pancake this year as V Challenge U!
#vchallengeu #wechallengeyou