We always pull something special out of the bag for October and Halloween and this year is no different!! Chocolatey STAKKS are some of our favourites, so we have covered the Halloween special in Chocolate, Marshmallows and Crushed Oreos with Orange on the side!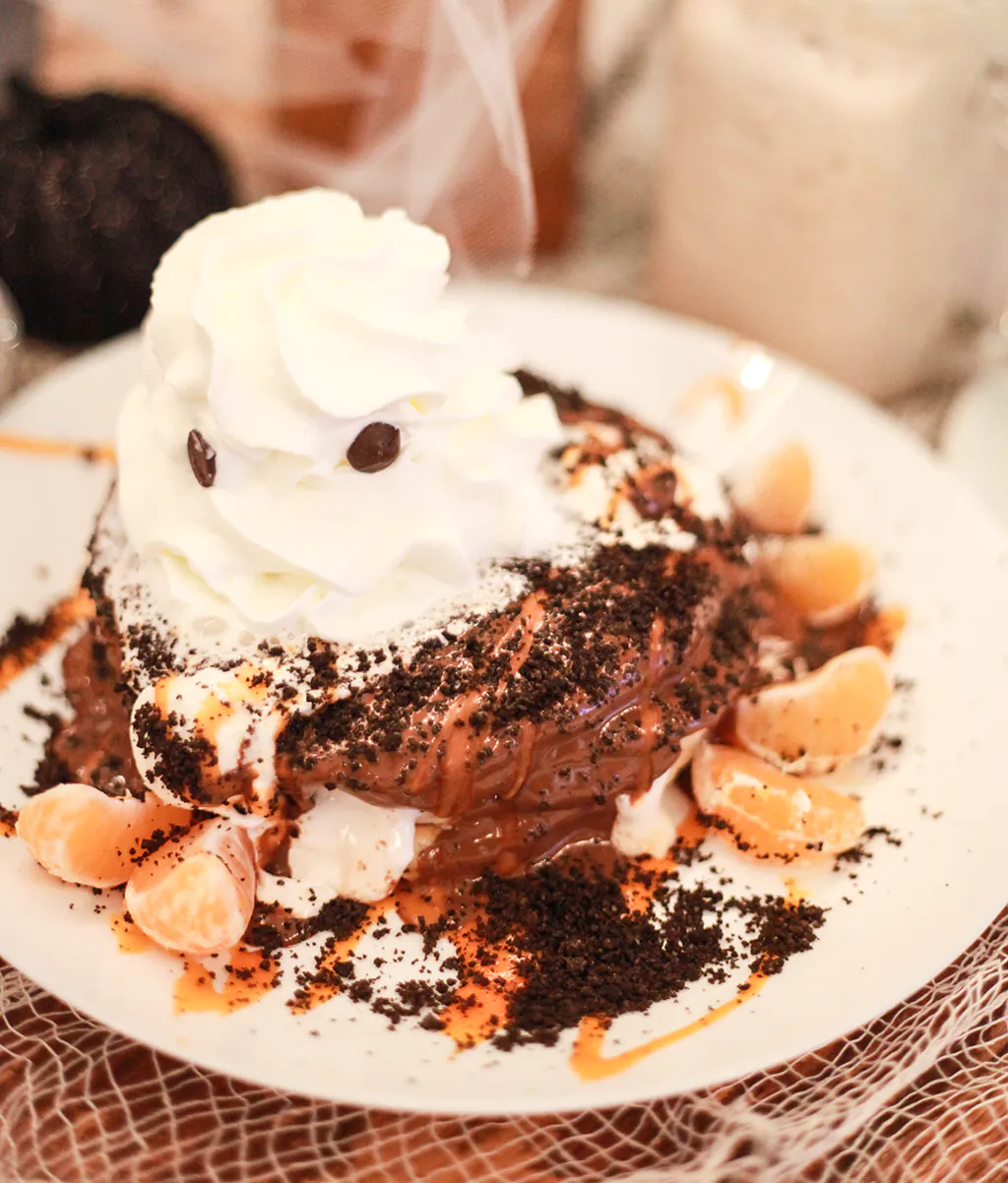 Spook-O-Holic STAKK:
Layers of pancakes with melted Chocolate, Marshmallows, Crushed Oreos and orange on the side, with added whipped cream! All for just £6.99!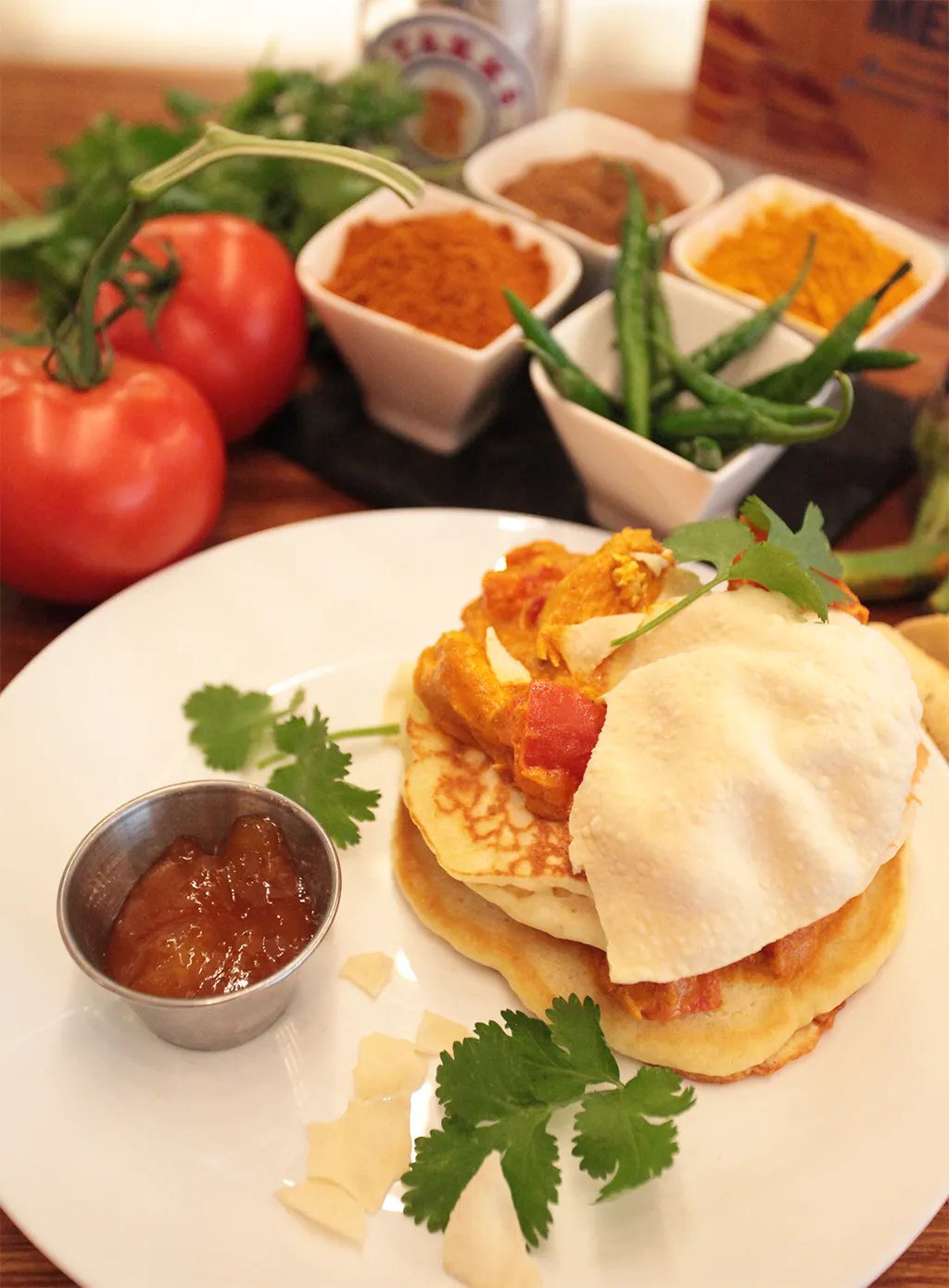 Indian Tikka Masala STAKK:
Handmade Chicken Tikka Masala – £8.99 – with homemade sauce and so much flavour! Also available Dairy Free and Gluten Free
Veggie Tikka Masala – £7.99 – super flavoursome for a meat free meal! Also available Vegan, Dairy Free & Gluten Free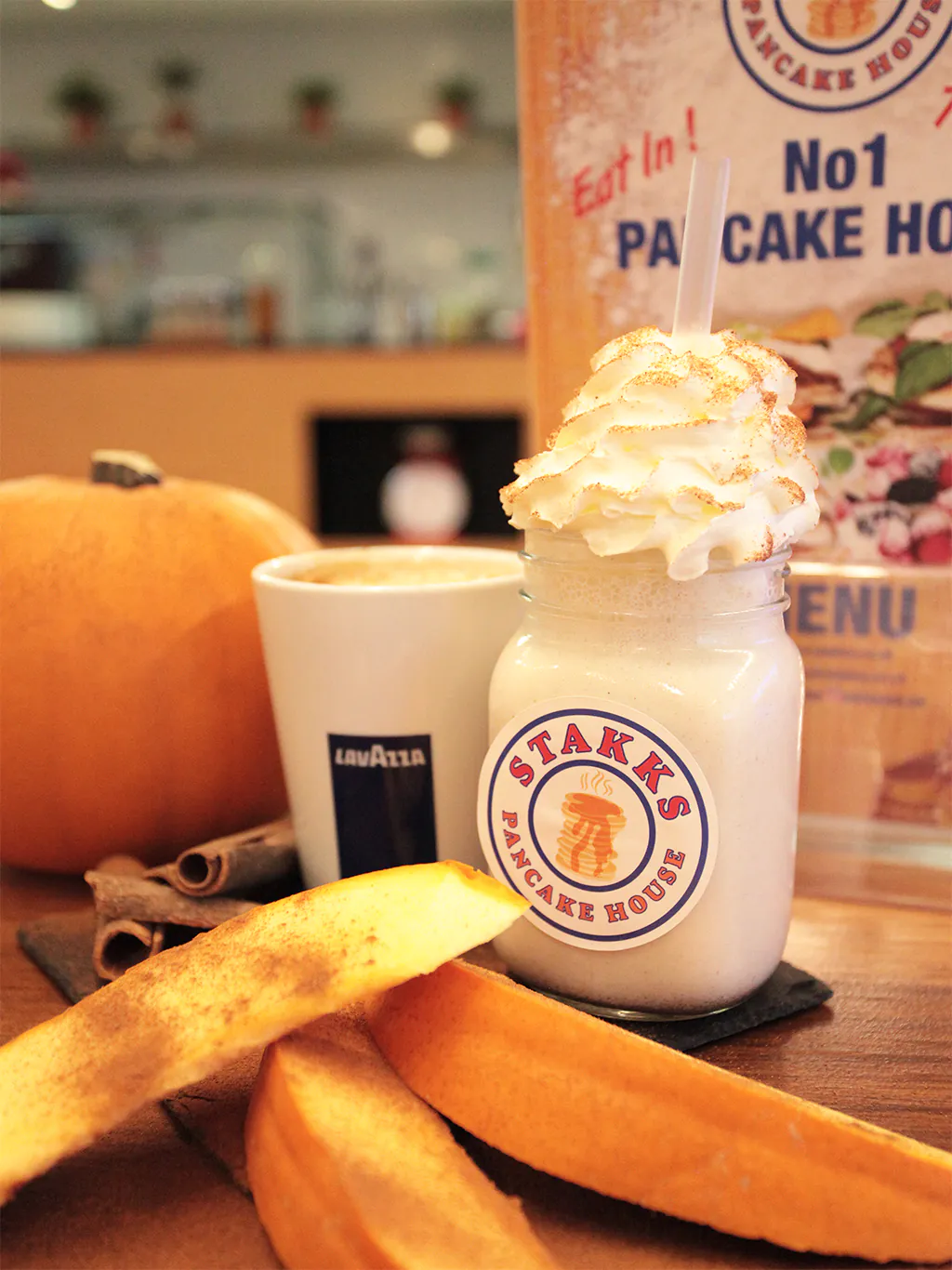 Pumpking Spiced Latte – £2.95
Pumpkin Spiced Milkshake – £4.99