This months Around the world with Stakks, we are taking you to Jerusalem and introducing a new VEGAN and DAIRY FREE dish!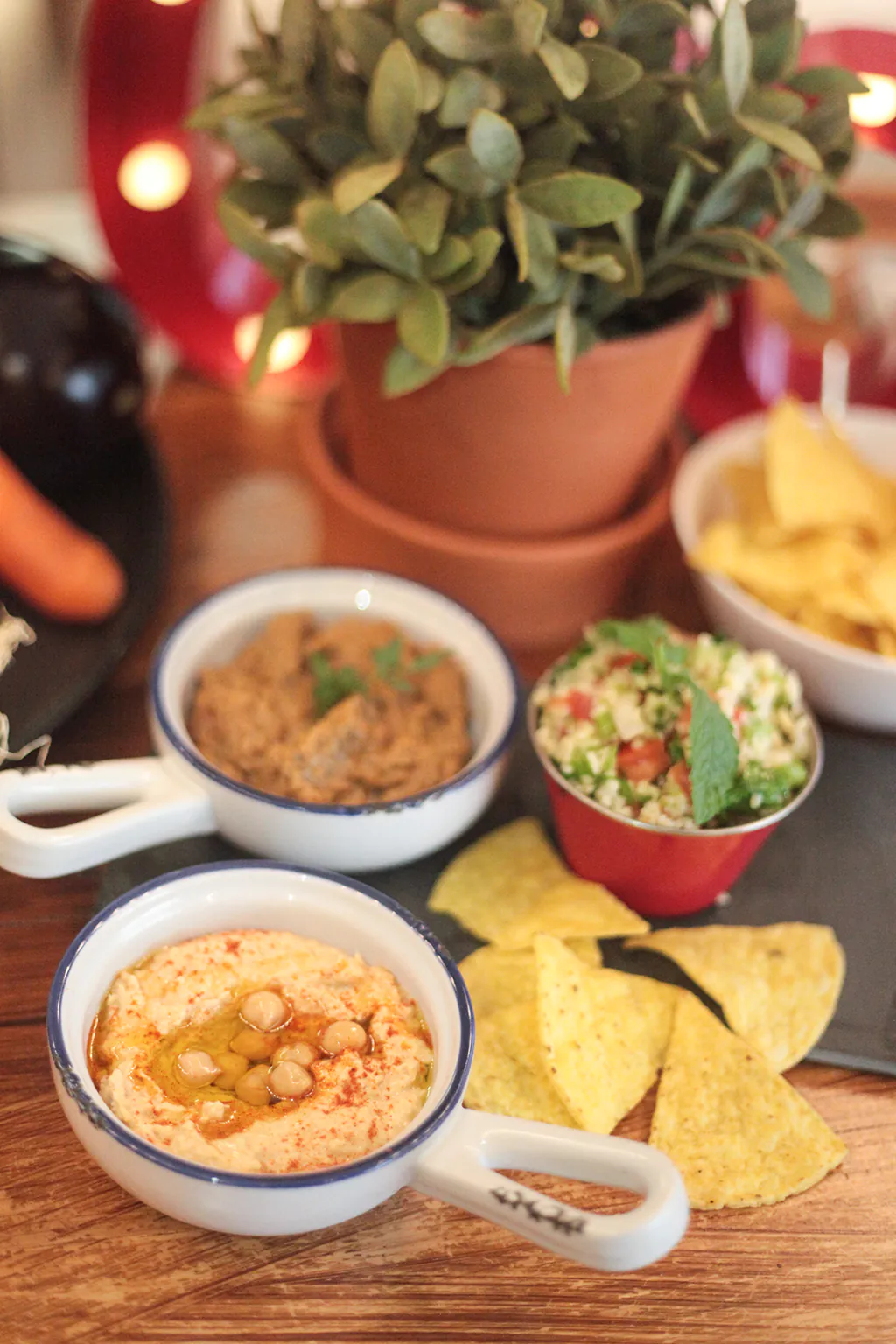 Poffs, Aubergine Caviar, Tabouleh Salad and Stakks own Hummus
You can also enjoy this with Nachos if you prefer that to mini pancakes! Great for a meal on your own or why not get it as a Snakk to share?
£6.99