We've gone all out to create some brand new Vegan specials for you!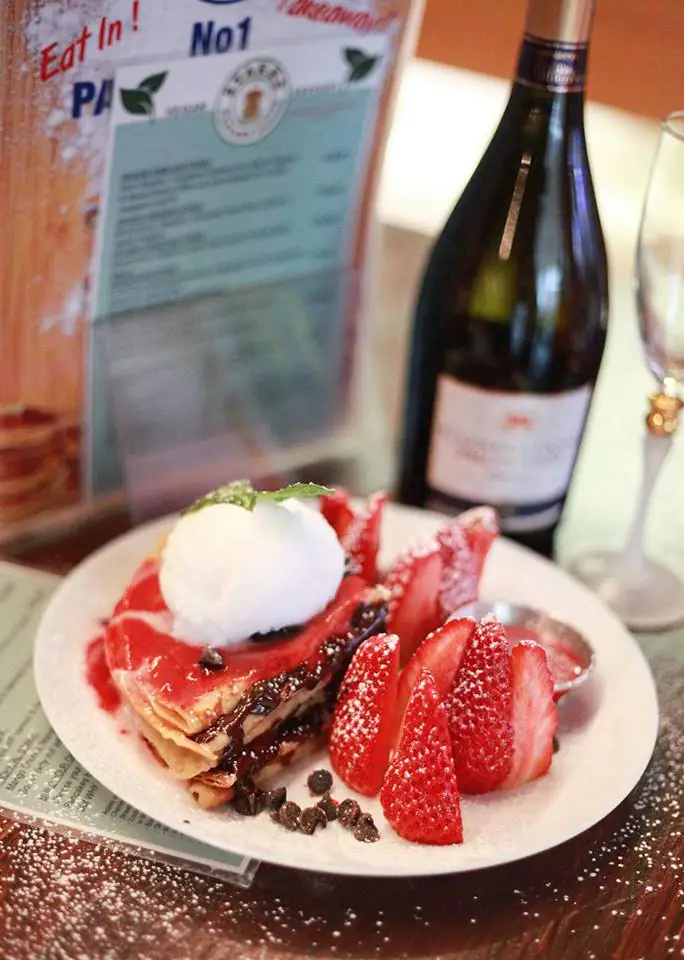 Vegan Champagne Sorbet and Strawberry Stakk – £7.49
Vegan Choc Chip Pancakes, Strawberries, Strawberry Coulis & Champagne Sorbet
Sorbet Sundae – £2.99
Colourful and fruity sorbet for a refreshing desert or snack!
Vegan Banana Split – £6.99
Share with friends or just enjoy to yourself, with vegan chocolate chips and fruity sorbet!